All pricing includes shipping!
For large orders, quantity discounts, other shipping options, or countries & states outside the continental US: Call us directly: 800-859-7442
Our Aisle Shield is a protective barrier that can help defend your customers and staff from illness. Made from sturdy Acrylic, HealthShield™ produces a products that will show how your company cares about everyone's well being.
✙ Transmission barrier


✙ Simple assembly


✙ Includes hardware

✙ Chemical resistant


✙ Multiple mounting options

✙ Custom branding available
For bulk orders, custom sizing, printing, or different materials, please contact us directly:
Phone: 800-859-7442
Email: sales@upcdisplays.com

Download Instruction Sheets:
• Instruction Sheet: 23.5" x 47.5"

• Instruction Sheet: 31.5" x 47.5"
• Instruction Sheet: 47.5" x 47.5"

To use your coupon code, go to "View Cart" before proceeding to "Checkout".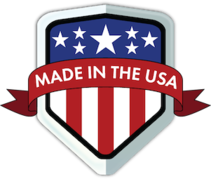 HealthShield™ - Aisle Shield
Product Code: 14036, 14040, 14044, 14034, 14038, 14042, 14069, 14071, 14073
Availability: In Stock
Related Products
Tags: Health, Shield, Checkout, Lane, aisle, guard, infection, prevention, protection, sneeze, clear, acrylic, coronavirus, covid, covid-19, virus, disease, countertop, portable, desk, cashier, plexiglass, acrylic, poly-carbonate, polycarbonate