All pricing includes shipping!
For large orders, quantity discounts, other shipping options, or countries & states outside the continental US: Call us directly: 800-859-7442
The Movable Full Shield with is designed to help prevent the spread of disease between people in multiple types of environments: Retail Lines, Airport Lines, Restaurant & Cafe Tables, etc.
Complete Kit includes:

- 1 Individual center panel sheet
- 2 standing uprights with casters (white or black)
Dimensions: 76"Height x 47.5"Width x 16"Depth(Caster Feet) x .125"Thick
✙ Clear Unbreakable Polycarbonate Shield Creates an "Open Feeling"


✙ Includes Locking Casters

✙ Custom Branding Available

✙ Add-Ons Available

For bulk orders, custom sizing, printing, or different materials, please contact us directly:

Phone: 800-859-7442
Email: sales@upcdisplays.com
• Click Here for Assembly Instructions
To use your coupon code, go to "View Cart" before proceeding to "Checkout".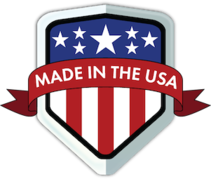 HealthShield™ - Full Shield (Movable)
Product Code: 14093
Availability: In Stock
Related Products
Tags: Full, Health, Shield, Airport, Lane, aisle, guard, infection, prevention, protection, sneeze, clear, acrylic, coronavirus, covid, covid-19, virus, disease, countertop, portable, desk, cashier