All pricing includes shipping!
For large orders, quantity discounts, other shipping options, or countries & states outside the continental US: Call us directly: 800-859-7442
The Study Buddy Shield is a great solution for creating separate partitions on tables for students.

Designed for 4' & 5' Round Tables, creating 4 partitions.
(.177" Thick)

✙ Ergonomic designs featuring:


- Elongated panels for extended protection


- "Easy Grip" hand holes for easy carrying

- Clever assembly & disassembly for easy

relocation with folding hinge


✙ Perfect for cafeteria


✙ Durable clear acrylic


✙ Ships flat
For bulk orders, custom sizing, printing, or different materials, please contact us directly:
Call: 800-859-7442
Email: sales@upcdisplays.com
.Checkout" before proceeding to "View Cart"To use your coupon code, go to "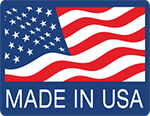 HealthShield™ - Study Buddy
Product Code: 14127-14128
Availability: In Stock
Related Products
Tags: HealthShield, Study, Buddy, School, Table, Round, Middle, Elementary, High, Teachers, Students