All pricing includes shipping!
For large orders, quantity discounts, other shipping options, or countries & states outside the continental US: Call us directly: 800-859-7442
Attractive & ergonomic design.
Dimensions: 59"Height x 15.5"Width x 13"Depth

✙ Holds sanitizer, wipes, masks, & tissues

✙ Holds up to 1/2 gallon containers

✙ Includes waste bin

✙ Custom Branding Available
To use your coupon code, go to "View Cart" before proceeding to "Checkout".
For bulk orders, custom sizing, printing, or different materials, please contact us directly:
Call: 800-859-7442
Email: sales@upcdisplays.com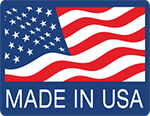 HealthShield™ - Sani-Station
Product Code: 14120
Availability: In Stock
Related Products
Tags: Health, Shield, Mobile, Sanitization, Station