Sanitization is never out of reach with our station design.
Dimensions: 60"Height x 17"Width x 13.5"Depth
✙ Informational Panel

✙ 15.5"W x 5.5"D Product Holder


✙ Stores Sanitizer and Wipes

✙ Sturdy Construction


✙ Includes 7 Gallon Trash Can


✙ Holds 1 Gallon Containers


✙ Custom Branding Available

To activate a coupon code, complete your order and proceed to Cart.
Important... Select "View Cart" then select "Use Coupon Code" under "What would you like to do next?" option.
Important... If you "Proceed to Checkout" you will not be able to enter a coupon code.
For bulk orders, custom sizing, printing, or different materials, please contact us directly:
Call: 800-859-7442
Email: sales@upcdisplays.com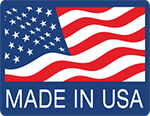 HealthShield™ - Sani-Tower
Product Code: 14117
Availability: In Stock
Related Products