All pricing includes shipping!
For large orders, quantity discounts, other shipping options, or countries & states outside the continental US: Call us directly: 800-859-7442
Help remind customers and enforce rules in your retail venue with our HealthShield™ Decals.

Please purchase a minimum of $50 of decals total (any combination).
✙ Easy application


✙ Anti-slip


✙ Water & chemical resistant


✙ Durable


✙ Easily Removable



To activate a coupon code, complete your order and proceed to Cart.
Important... Select "View Cart" then select "Use Coupon Code" under "What would you like to do next?" option.
Important... If you "Proceed to Checkout" you will not be able to enter a coupon code.
For bulk orders, custom sizing, printing, or different materials, please contact us directly:
Call: 800-859-7442
Email: sales@upcdisplays.com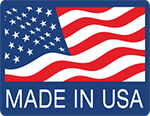 HealthShield™ - Sticker Decal: "Exit Here"
Product Code: 14080
Availability: In Stock
Related Products
Tags: Health, Shield, Checkout, Lane, aisle, guard, infection, prevention, protection, sneeze, clear, acrylic, coronavirus, covid, covid-19, virus, disease, countertop, portable, desk, cashier, store