All pricing includes shipping!
For large orders, quantity discounts, other shipping options, or countries & states outside the continental US: Call us directly: 800-859-7442
This shield is designed for most common school desks. It's available in a vast array of color options and can also be printed with custom artwork. The solid color side panels create a private cubby environment that not only helps protect students from airborne transmissions but also offers a sense of privacy for studying.
✙ Durable Clear Acrylic Front Panel


✙ Durable, Opaque PVC Side Panels

✙ Non-Skid Feet


✙ Side Panels: White or Colored


✙ Printing Available (on White)

✙ 23.5"H x 23"W x 16.75"D x 0.125"Thick

White: Available online in packs of 5. Call for higher quantity orders.

Colored: Minimum Order: of 25. Call for Pricing *Phone Orders Only!

Custom Printed Graphics: Minimum Order of 25. Call for Pricing (+$65 per Artwork File) *Phone Orders Only!
For bulk orders or any custom needs, please contact us directly:
Call: 800-859-7442
Email: sales@upcdisplays.com
To use your coupon code, go to "View Cart" before proceeding to "Checkout".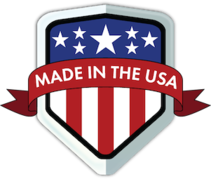 HealthShield™ - Brand It Desk Shield (5 Pack, White)
Product Code: 14136, 14137, 14138
Availability: In Stock
Related Products
Tags: HealthShield, Brand-It, Desk, Shield, School, Elementary, High, Middle, College, Teacher, Principal, Custom, Colored, Printable